Coffee Description
Crispy, tropical fruits, cacao nibs, and lemon launch this cup. Next comes flavor notes of nut butter, chocolate graham cookie, and butterscotch. Mellow acidity and a creamy, caramelized mouthfeel rounds out this big-bodied, sensory-packed coffee.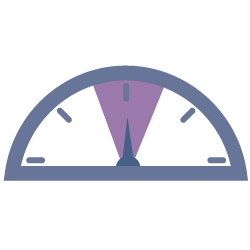 Roast Level
Medium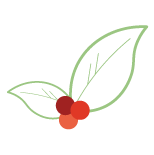 Variety
Pacas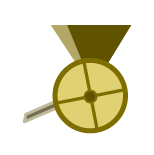 Process
Washed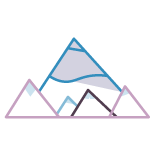 Elevation
1800 m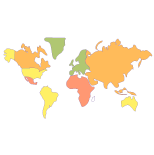 Region
Chalatenango, El Salvador
About Ramon de Jesus of El Salvador
On the mighty shoulders of the Montana El Pital, part of the Reserva de Vida Silvestre El Pital, rests Finca Los Planes. This 32-hectares belongs to Ramon de Jesus, a 36-year-old coffee producer that found his dream not in America where he lived for 5 years, but on the farm he inherited when he was 8. Now with a 4-year-old son named after him and his wife, Sobeida, Ramon is living his dream of growing truly excellent coffee on his own land.
Darwin Pavon of Theodore's Coffee met Ramon in a fertilizer training Darwin was sharing in neighboring Honduras in 2009, and was struck by Ramon's enthusiasm and passion for coffee. Upon visiting Finca Los Planes, Darwin experienced first-hand the sustainable ecosystem Ramon has developed which includes everything from fresh-laid eggs for breakfast to his freshly picked specialty-grade coffee.
Chalatenango, El Salvador
Theodore's Coffee
Darwin Pavon founded Theodore's Coffee in 2014, after years working in Honduras collecting soil samples from farmers' fields in a push to create fertilizers for stronger growth and yield. Each Honduran coffee imported for Theodore's is sourced from a friend of Darwin's in the ultimate Direct Trade relationship. Pavon says,
"At Theodore's our passion is to bring to you superior quality coffee, serve you with excellence and create loyalty from you to our products and services in the coffee industry."
Every coffee you buy from Theodore's helps support The Micah Project, in Tegucigalpa, Honduras, where young men and boys who have grown up on the streets or in extreme poverty are trained in leadership and healthy life skills. Pavon has a strong passion to support The Micah Project, as he was an original Micah's resident who 'made good'.
Or try these other coffees from
Are you sure you want to remove this coffee?
Are you sure you want to remove this suggestion?